Bronze Tripod Pot Ding A ceremonial ornament pot inc wooden stand 30 x 20cm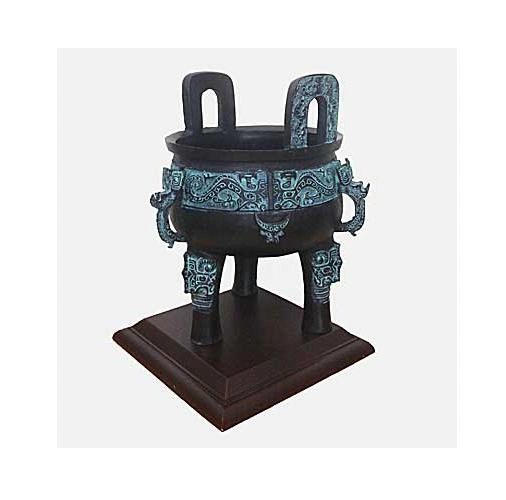 Bronze Tripod Pot Ding A ceremonial ornament pot inc wooden stand 30 x 20cm
Description
A Beautiful Ornamental Bronze Tripod or Ding
A Ceremonial pot with Wooden Stand.
Dings were prehistoric and Ancient Chinese Cauldrons, standing upon legs with two facing handles,

They are One of the most important shapes used in Chinese Ritual Bronzes.
The Ding is often used as an implicit symbolism for Power.
30 cm x 20 cm Diameter 
Measurements are approx.